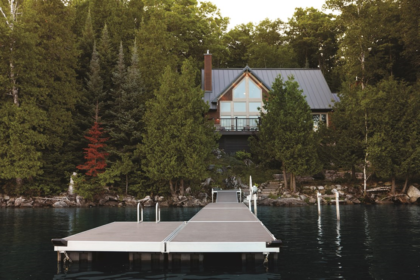 Incredible outdoor living space is about more than just the right decking materials. A backyard escape should also tell a story through design — and invite you to become lost in the narrative. To get your creative juices flowing, DekTex has together fresh deck design ideas. Keep reading to get inspired and learn how to transform your outdoor living space from ordinary to oasis.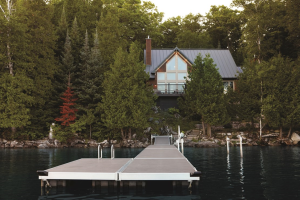 What Defines This Look?
When you picture a weekend getaway at the lake, you might picture richly hued siding, a spacious balcony that opens onto incredible vistas, and a palette right out of Mother Nature's playbook. If so, you've nailed the aesthetic of the Earthy Lakefront Lounge. This look:
Emphasizes the natural.
Uses or captures the look of raw materials.
Integrates a variety of shapes, textures, and colors — just like you'd find on a walk through the woods.
What Are the Benefits?
Seamlessly Blends With Surroundings: By choosing materials in those hues found in nature, this look comprises an outdoor living space that (ideally) blends in seamlessly with its environment. Traditional wood — which, especially in areas near a lake or mountain, will be exposed against weathering agents like wind, debris, and precipitation — will develop mold and mildew in the great outdoors. Alternatively, TimberTech capped polymer and capped composite deck boards fight fading and moisture. At the same time, our decking captures the beauty of traditional hardwoods thanks to realistic wood grain patterns, colors, and finishes. That means you get all the rustic charm of real wood, but the enduring beauty of composite decking.
Stays Warm and Inviting: Lakefront-style decking is all about watching the sunrise with a cup of coffee or enjoying s'mores as the stars come out. Homey elements like buffalo check throw pillows, thick-knit blankets, and a lounge-ready Adirondack evoke all the laid-back vibes of a lakefront lounge.
Set the Stage
Go for the alpine appeal of TimberTech AZEK Dark Hickory and embed in-deck lighting to do what bonfires cannot.