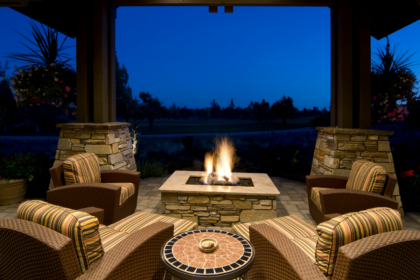 As transitional temperatures approach, with chilly nights and comfortable days, the mourning of summer weather past is creeping in. The urge to flip the sign to "Closed" on our yards comes sooner than we'd like, simply because it hasn't been designed for use over a maximum number of months. Creating more livable backyard rooms involves a bit of imagination, and an expert design and construction partner. For trends that extend your months of enjoyment, read on. 
Create Indoor to Outdoor Flow
The demarcation point of any backyard begins at the back door, resulting in an overly exaggerated distinction between the two spaces. Keeping indoor heat and central air right where they belong for many months of the year is important, but for the other half we are blessed with moderate temps and minimal bugs. Capitalize on these seasonal pockets with a concept so open, you cannot be sure where the indoors begin and end. 
Pocket or glass garage doors that open up and disappear into themselves eliminate an entire wall, allowing cool breezes and sunlight to pour in. If your structure doesn't permit something quite as sophisticated, a set of French doors lends a Tuscan vibe, the allure of a tranquil garden space coaxing you outside. For added seamlessness, extend your indoor flooring out, provided it's durable enough to manage the elements. A dining or living room with a portal outdoors gives the illusion of a larger space with quite the enticing backdrop.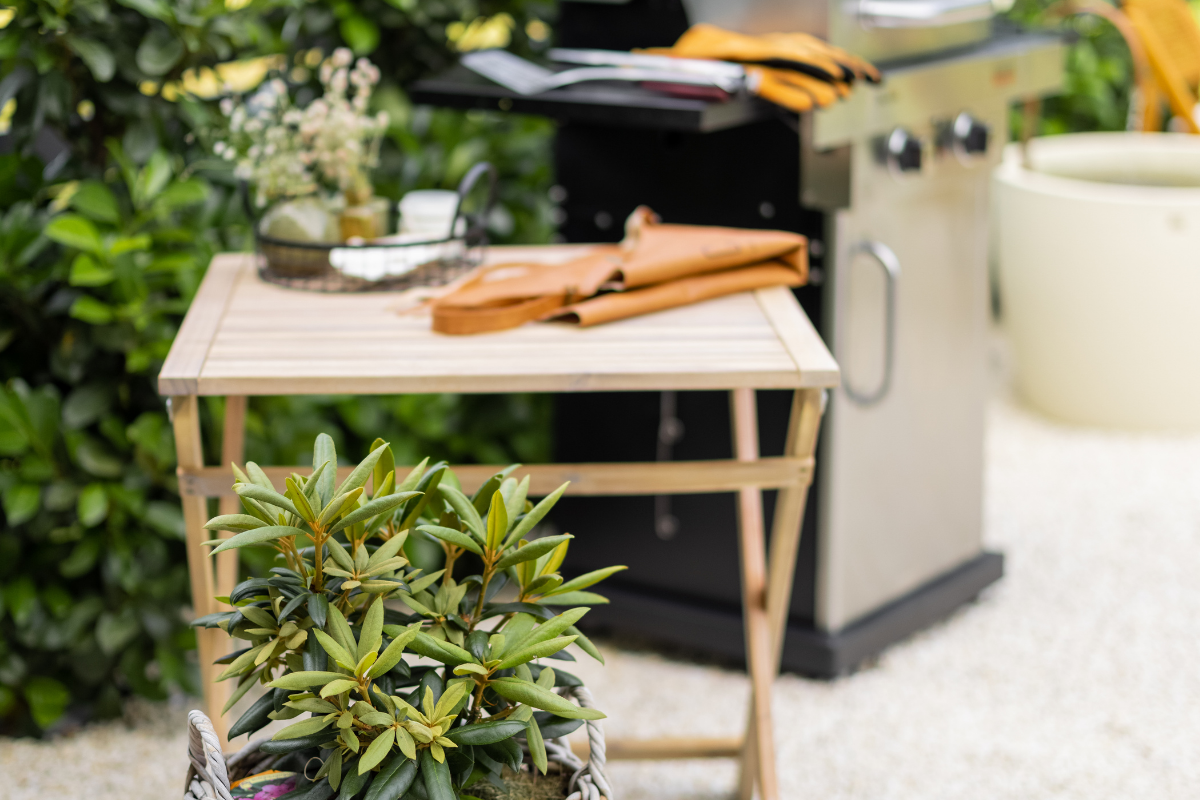 Expand Your Culinary Options
When the season permits, there is no better place to break bread than under the heavens. Patio tables are nothing new, however we now have terrific options that allow for a smooth circuit, from prep-work, to cooking, right into table service. Outdoor grilling is an excellent start, however options to expand with a complete kitchen include refrigeration, hand sink, and full working oven. Expand the possibilities with a wood fired pizza oven, and the almost obligatory alfresco bar, complete with taps and wine cooler. Just make sure each are covered overhead for equipment longevity and comfort in use. 
Another big trend is the growing of a manageably sized kitchen garden. Raised beds dotting the perimeter of a deck create interest, perfume the air, and shoo away the mosquitos. Herbs such as basil and thyme flower toward their maturity, rosemary punctuates the air with its familiar cozy scent, and no respectable Moscow Mule is complete without fresh mint. Tomatoes, hot peppers, and artisanal lettuce are easy to grow, attractive plants, and benefit from nice full-sun exposure. From garden, to grill, to table, all within steps of one another.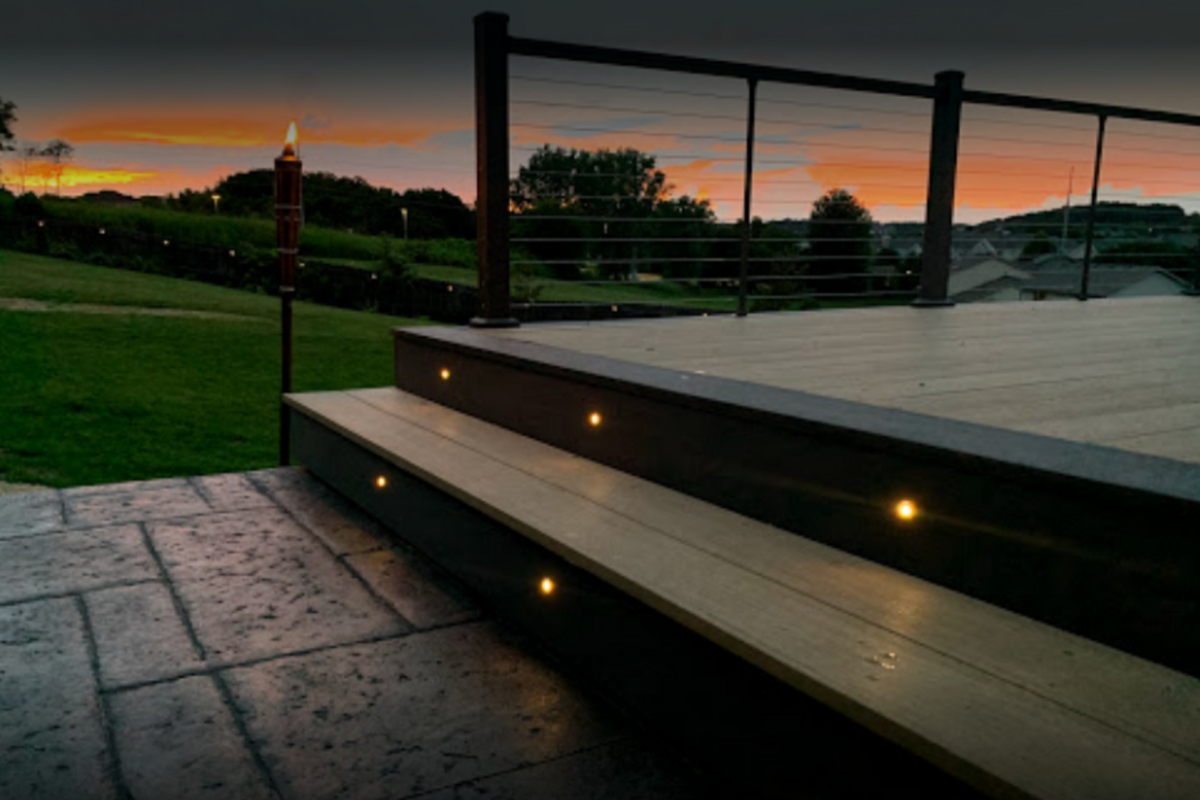 Throw a 24 Hour Party
Okay, scratch that. You have neighbors. But entertaining need not be limited to daylight, as the right lighting can stretch the hours in your outdoor space well past bedtime. Runner lighting creates mood and identifies steps and hazards. Lit fencepost caps and strategically placed solar lanterns warm up the joint with ambient glow. Pipe in your playlist through a weather proof sound system, or fire up the big game on an exterior-hung television. 
When romance is due, or you simply need an assist to knock off the evening chill, an outdoor fireplace has got you covered. While a firepit screams backyard, a fireplace combines the cozy convenience of the living room, with crisp atmosphere as a bonus. Grab a blanket that fits two, a couple of Hot Toddies, and nestle in. 
Whatever the Weather
The threat of a March snow storm or a Halloween hail need not hinder your big backyard plans. While the throes of seasonal treats such as brittle falling leaves and hard battering rain might hasten a close to the garden, you have options to open your patio sooner, leave it open longer, or breeze right through winter with it.
Porches with a permanent or adjustable screened in feature keep debris off your seating while allowing bird melodies to float on through. Another great indoor/outdoor detail is a ceiling, or in your deck's case, a pergola or sail cloth shade to keep the mist at bay and the sun scorch to a minimum. Built in heaters and fans mitigate early frost and persistent humidity, and a cup of coffee inside a solarium or greenhouse offers all the beauty of nature despite unforgiving conditions.