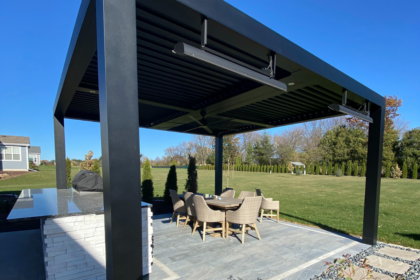 Your patio isn't simply a backyard addendum, it's supplemental living space. The family pet practically lives there, a glass of wine by the firepit beats a fireplace every time, and your kids would rather take lunch outside over the formal dining room any day of the week. Think of it as a rumpus room with a cool breeze by day and starlight by night. You can't beat it. 
We know you read the entire previous paragraph with an unspoken asterisk, the caveat that all of this is true depending on the elements. However, adding a decorative and highly functional pergola can extend the life of your outdoor entertaining space. Customize it to your lifestyle and you've gifted yourself the most enjoyable square footage of your home.
But where?
Your options are twofold. Either extend it from your home's roof, or build one over a satellite patio location. Building on to the existing roof, a complementary pergola structure can create a more organic indoor to outdoor flow. Coordinating paint and flooring from one room to the next not only creates a visual of a larger space, but indicates that the patio is meant to be lived in, not simply barbequed upon. 
A covering over a stand-alone patio sends a similar cozy signal, however the pergola clearly delineates one space from the next, allowing for better privacy and creating a luxurious destination. Decked out with the right furnishings and amenities, your covered patio could become your most used room in the house.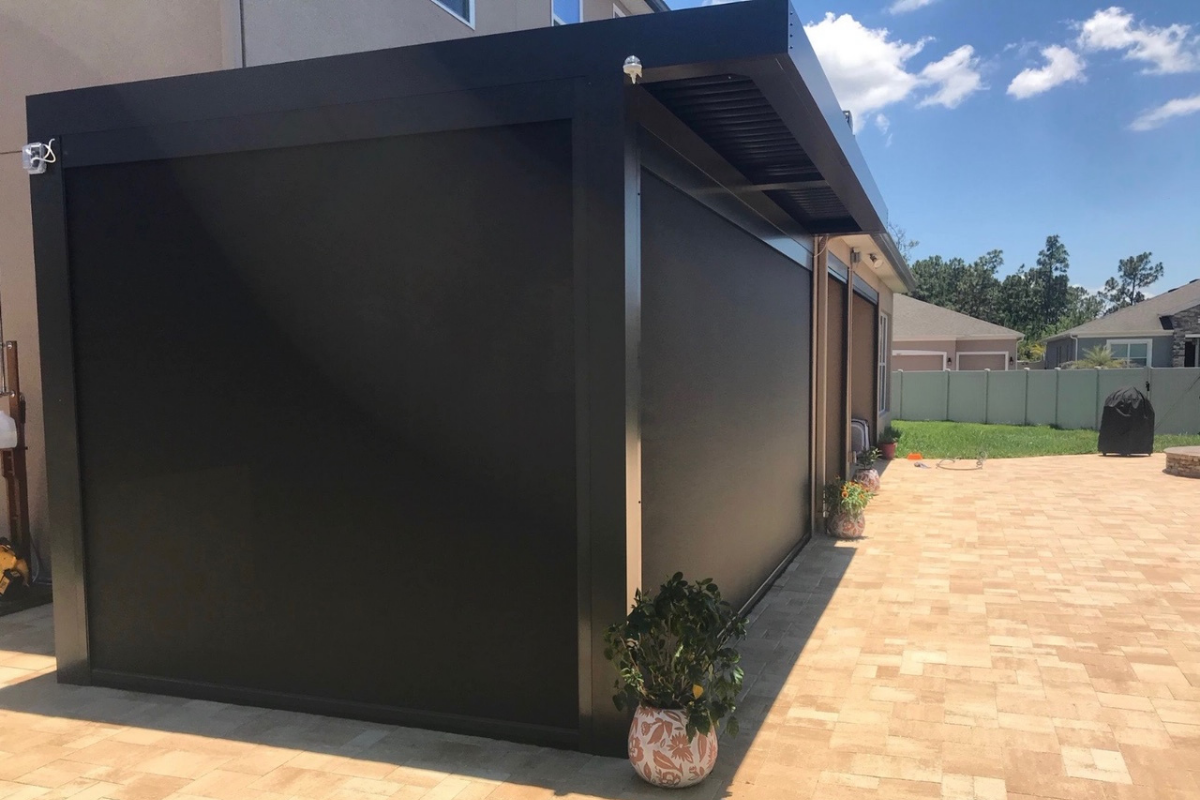 What are my options?
Open wood or composite slatting diffuses the sun without leaving you in the dark. For a clean, resort feel, try colorful shade sails or larger canopies. Add a mojito and you're on instant holiday. For even greater protection, add a pergola with permanent roofing, clear or tinted acrylic sheeting, or even aluminum sheeting for the most musical of rainfalls. Bamboo or thatched detail pair nicely with your tropical sensibility, with no risk of hide tide.
Remember that your Perfola (perfect pergola) is achievable by customizing to your needs, personal aesthetic, and space available. Our team can squeeze into oddly shaped nooks or compact crannies using industrial helical pile equipment, for a lifetime of enjoyment without worry of a snow squall leveling your structure. Like any home construction project, it is of paramount importance to employ expert builders like DekTex to ensure safety, precision, and lifetime durability, while handling permits and utility guidance.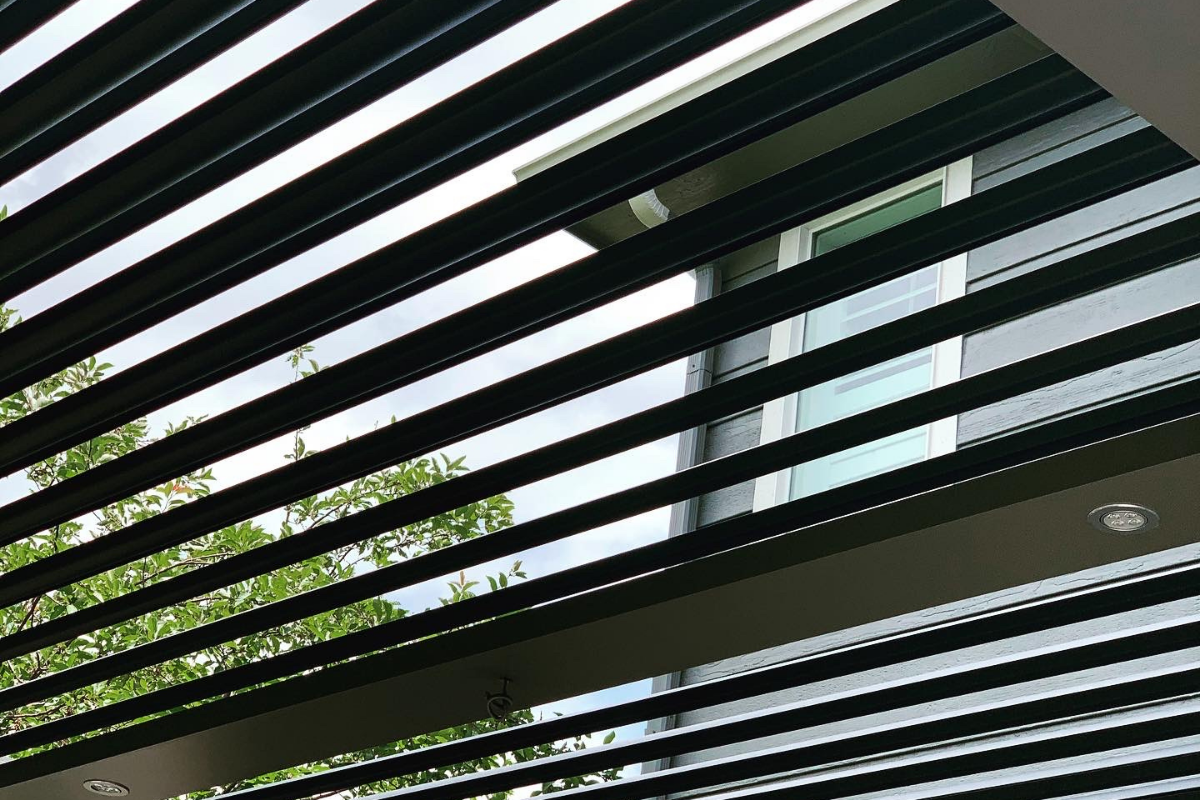 Tell me more about customization.
While any patio or deck covering is going to instantly upgrade your outdoor living, you can certainly take it up a notch with additional modern conveniences. Traditional pergola slats need not be fixed, with a louvered upgrade that angles your slats in accordance with sun position, or closed all together to keep sunburns at bay. Retractable shades, either automatic or manual, offer the versatility of sunbathing and a shady respite all in one locale.
Extend your engagement from day to night with built in lighting, or from night to day with powerful outdoor fans that keep the bugs and swelter to a minimum. Add speakers to pipe in mood music for the ultimate dusk hour cuddle. Or hang an outdoor television under an all-weather shelter, so you can enjoy the big game, blockbuster release, or reality show, al fresco.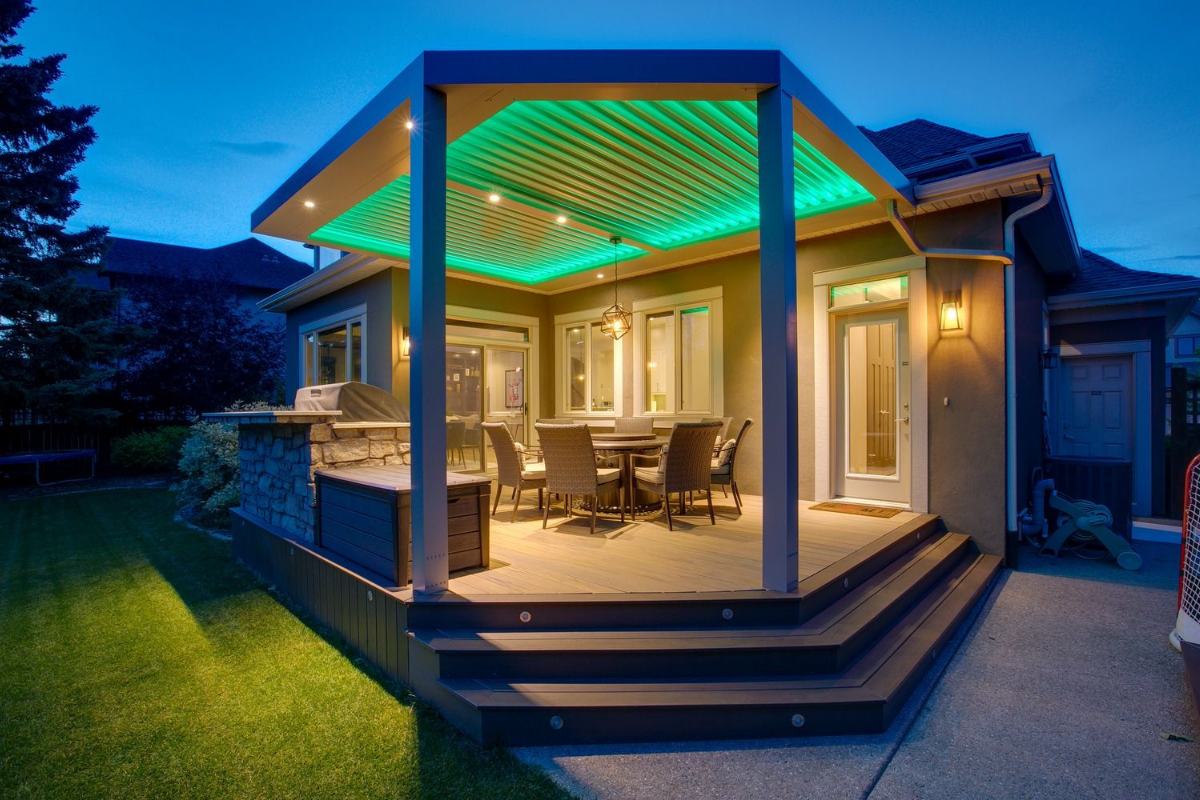 We'd love to get started on your dreams, and all it takes is a click or a phone call today.