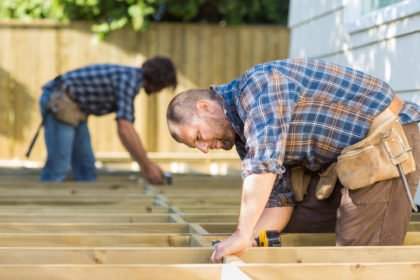 Congratulations on your decision to upgrade your outdoor living space! At DekTex, we understand the idea of bringing your vision to life can seem overwhelming. Fortunately through years of experience and excellence, we have streamlined your build into a clear 10-step process:
First, consider your budget. visit our website to get an estimate. We will do our best to accommodate your budget as it applies to your individual needs and grandest dreams.
When you are ready, your personal consultant, Olivia, will visit with you on-site to discuss your wish list and possibilities, and take notes regarding your property's important distinctions.
Back at the office, the DEKTEX team will prepare images and 3D renderings for your review.
From here our team will engage you to make any adjustments to the plan, which we will only consider complete once you are satisfied and excited for the space moving forward.
A contract is presented, outlining your project's details and start date, as well as 75% of total cost, due as down payment.
The busy work behind the scenes begins. Our team will draft technical drawings, obtain all required building permits, and order in any materials needed.
Provided Mother Nature is on our side, work commences on your property and your new space takes shape.
Once your project is complete, we will meet for a final walk-through to discuss the details, and toast your upgraded outdoor life.
With your satisfaction, a Certificate of Completion is signed by you, and the remaining 25% payment is collected.
And finally, your friends at

DekTex

would love your review in regard to the finished product, our production team, and the ease of the process. Your feedback is vital to future clients, as well as our crew!
In short, allow DekTex to roll up our sleeves and manage the complexities. Your job is to dream as far as your imagination will take you, and be at ease while we make it a reality.