What a grand escape our backyard space can be, with greater options than ever with which to fantasize and customize. Creating an enclave free from the burdens of the world is always the goal, but the following trends are dominating conversations with the DekTex design team, and with good reason.
1. Putting the Fun in Functionality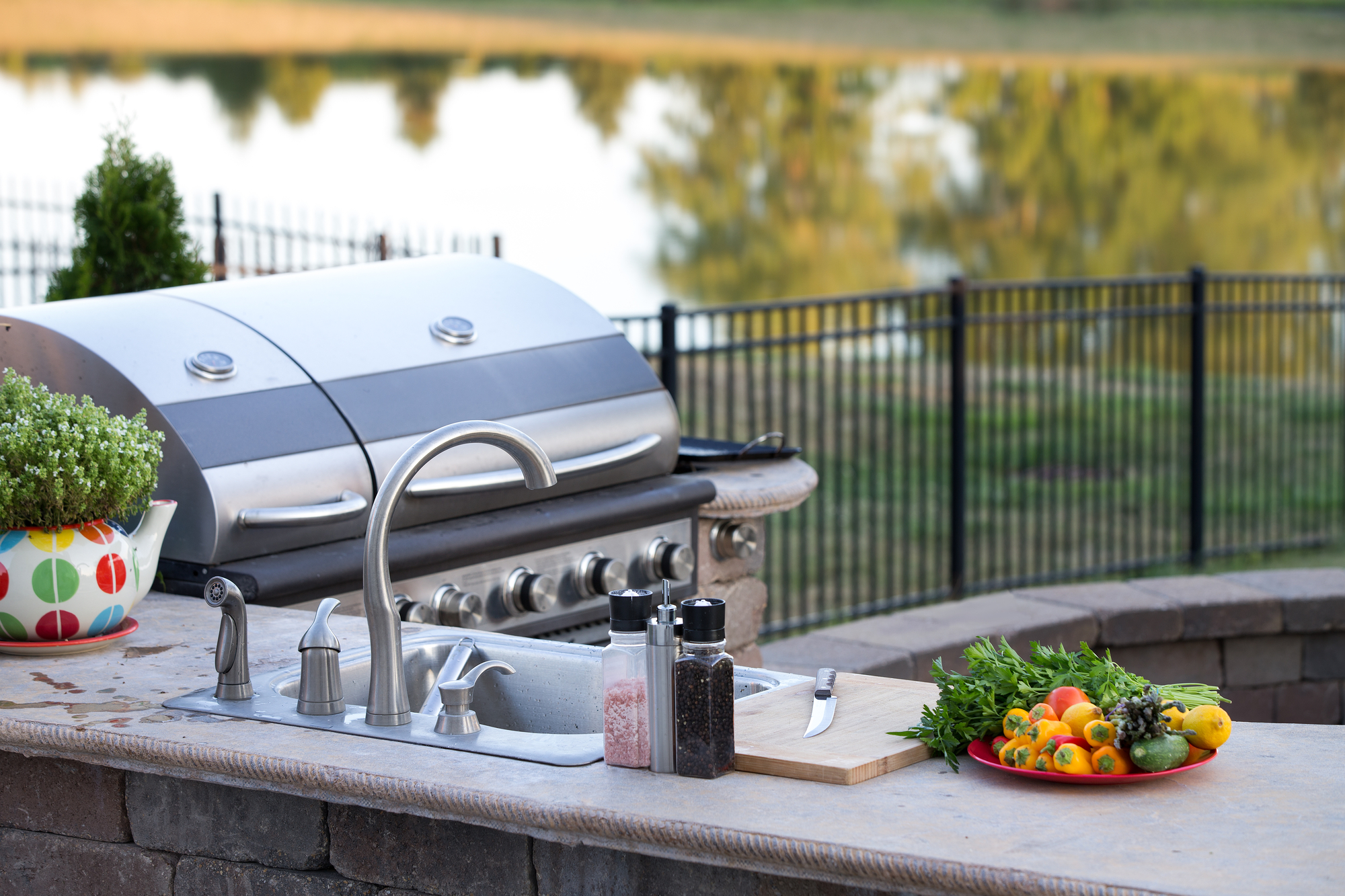 Many households are seeing their backyard as its own room of the home, with functionality built right in. Decking can include hidden storage, convertible sofas can double as sun loungers, and utility spigots are being adapted to feature poolside shower stations. Kitchen spaces complete with cooktop, refrigerator, and prep station allow for a completely immersive dining experience, without the need to run in and out of the house for supplies and equipment. Weather permitting, one could easily spend the entirety of the day, from meal time to play time to nap time, without setting foot inside.
2. Kitchen Gardens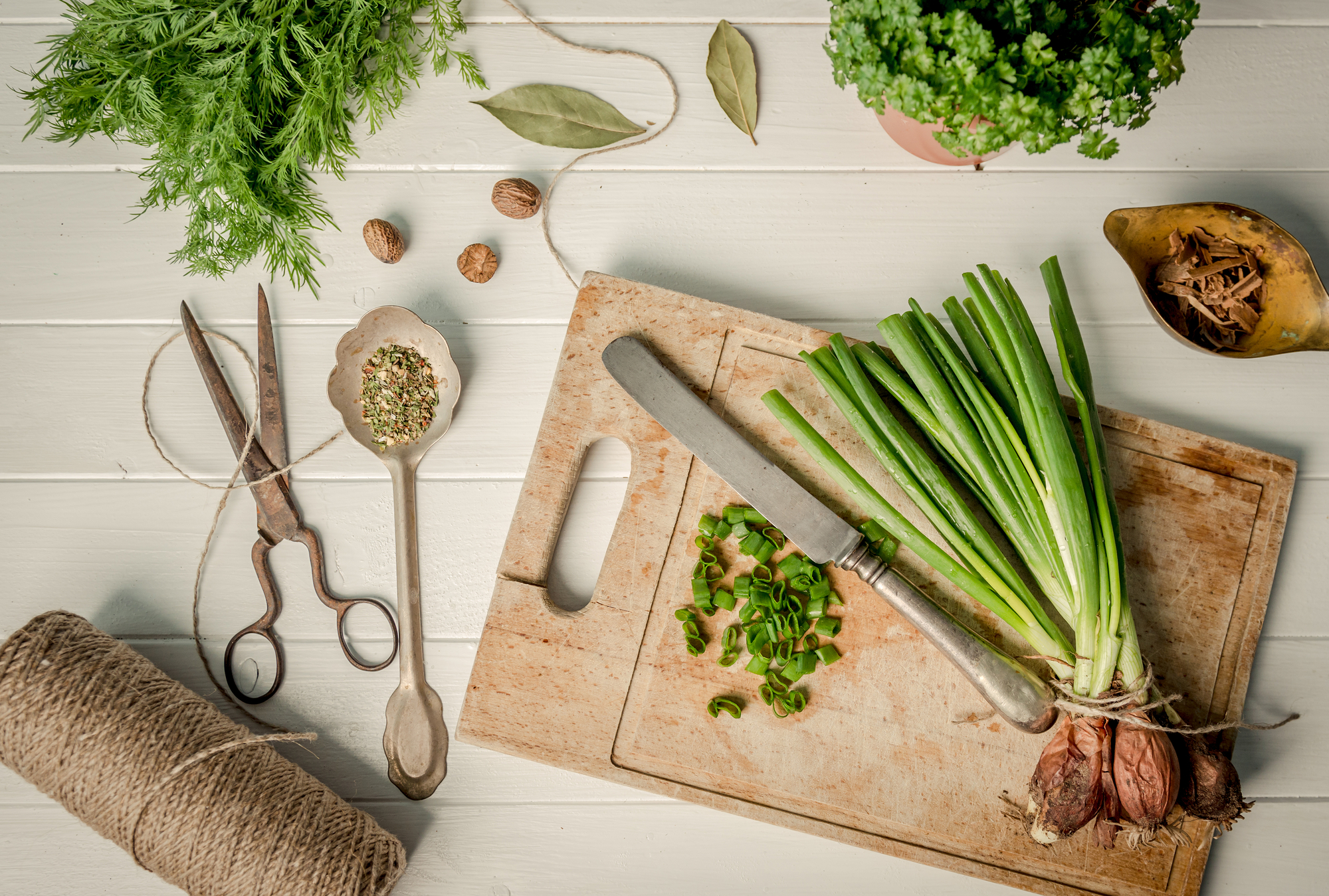 Driven by our socially distanced era, our outdoor entertaining space now sees a utilitarian update. With an abundance of time at home, our hobbies less accessible, and space in our lives to focus on health and wellness, families are looking more than ever to grow their own produce and cut flowers. Raised beds, potting sheds, and greenhouses are increasingly popular, with attractive structures that blend right in with one's personal style. The gratification of seeing your food from seed to table is quite the meditative experience, and a welcome respite from the high drama world outside your garden.
3. A Little Touch of You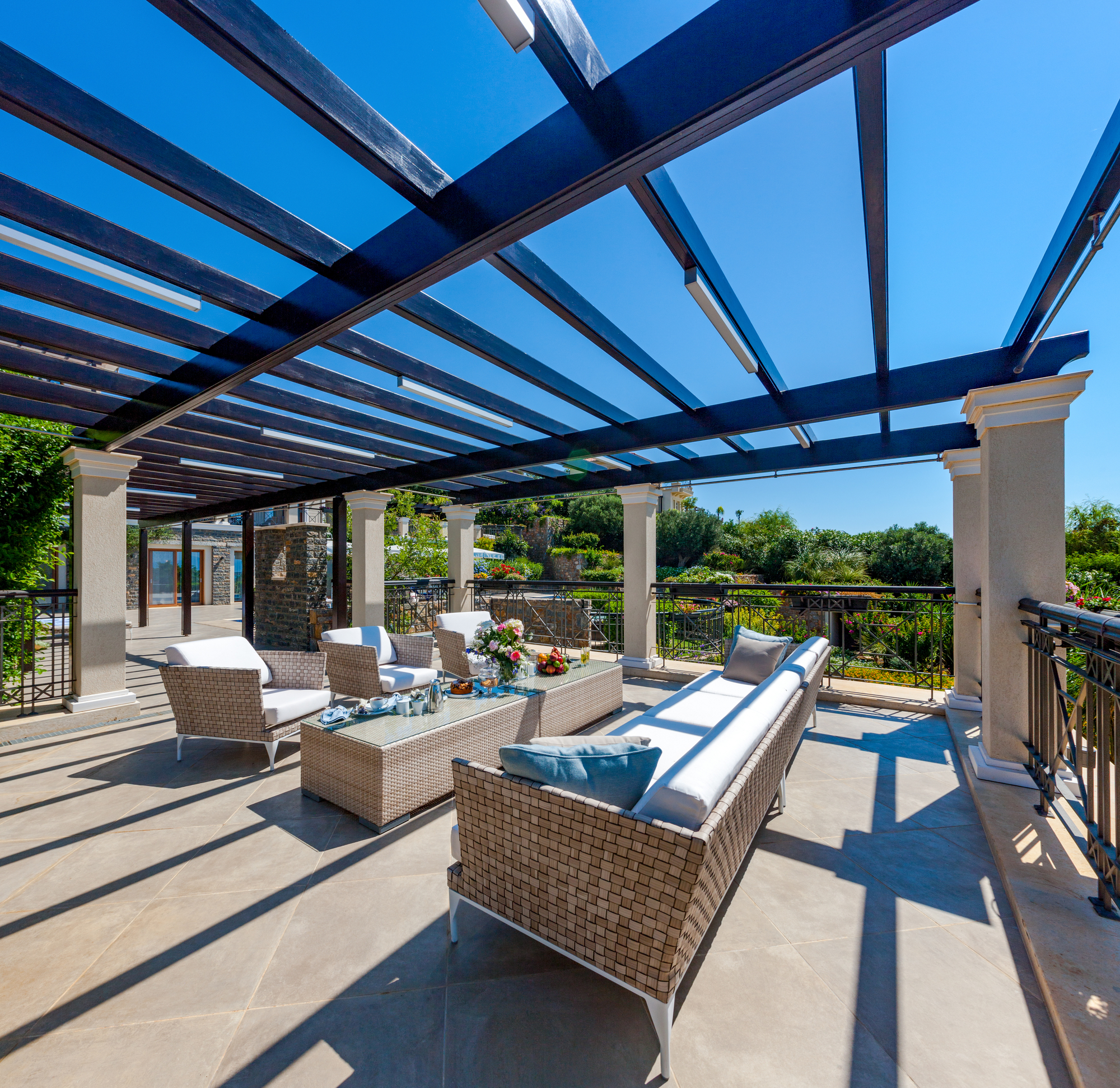 Homeowners are starting to incorporate personal details within their space, truly tailoring their backyards so that it reflects their lifestyle, just as their interiors do. Architectural elements such as pergolas and arches, and weather resistant sculptures tucked into the garden, create visual interest in the shadows as much as the sunshine. Monogrammed wall art or iron gate detail adds a one-of-a-kind estate style flair. Specialty plants that remind you of your travels, heritage, or home town truly make your yard your own. And don't forget the endless aesthetic options in all-weather rugs, statement stain color for concrete and decking, and whimsical yard art. Much as one makes a house a home, so lately does the outdoor enthusiast.
4. A Visual Warm-Up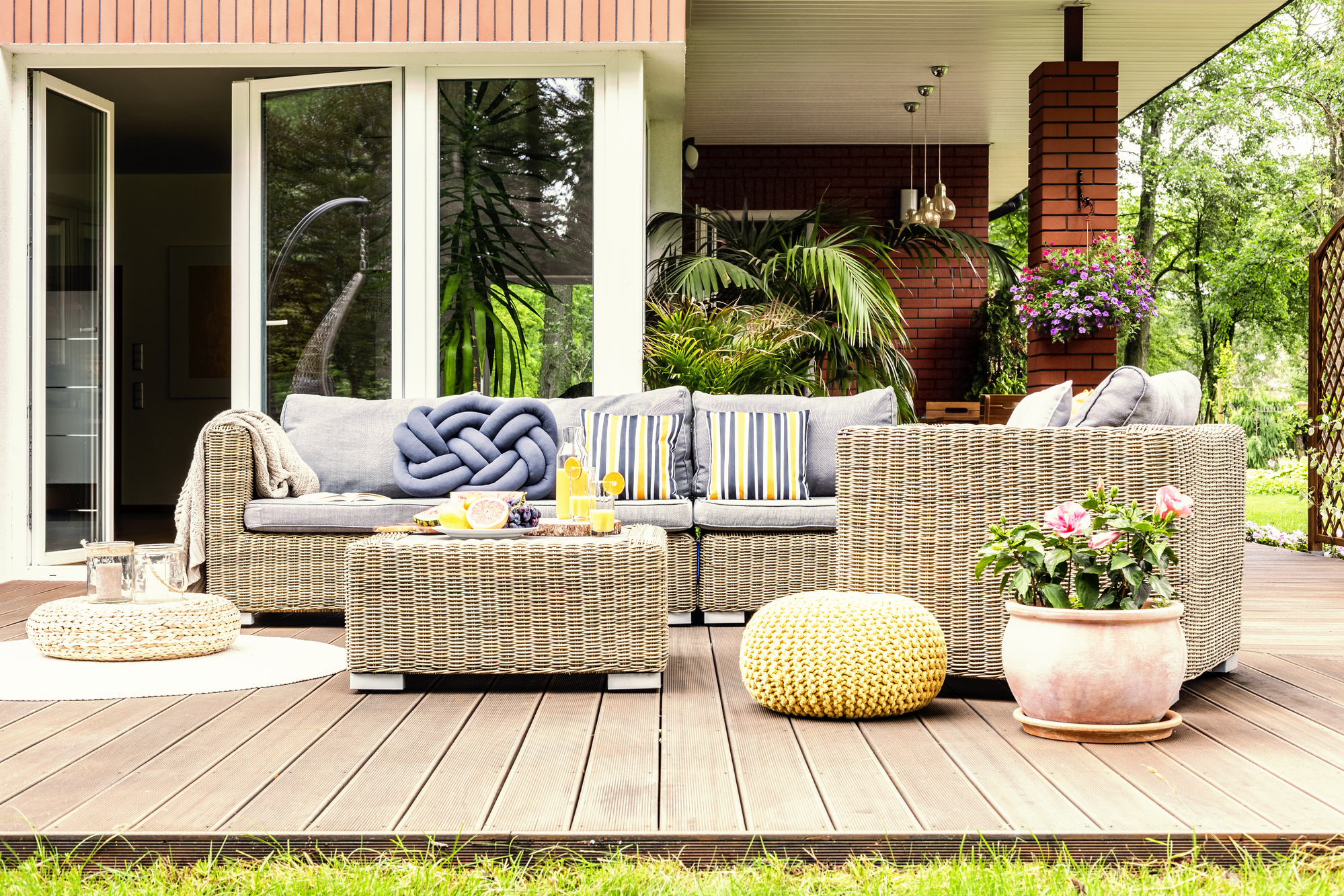 Outdated are cool toned patios, whose gray-blue surfaces and furnishings tend to contrast the surrounding gardens, in an attempt to make greenery and flowers pop. While this style still has its fan-base, the growing trend is toward warmer toned patios that blend into the landscape more seamlessly. Rich browns, mustard yellow, and olive green create one continuous flow between foliage and entertaining space, giving the eye a place to rest, and in turn, the mind. Furthering this tranquil trend, natural materials like wicker, cotton, and wood furnishings signal a diversion from metal and plastic seating, which lend durability but not much in terms of warmth or comfort. A feeling of being part of nature, not removed as simply a spectator of it, seems to be of growing priority.
5. Evening Accents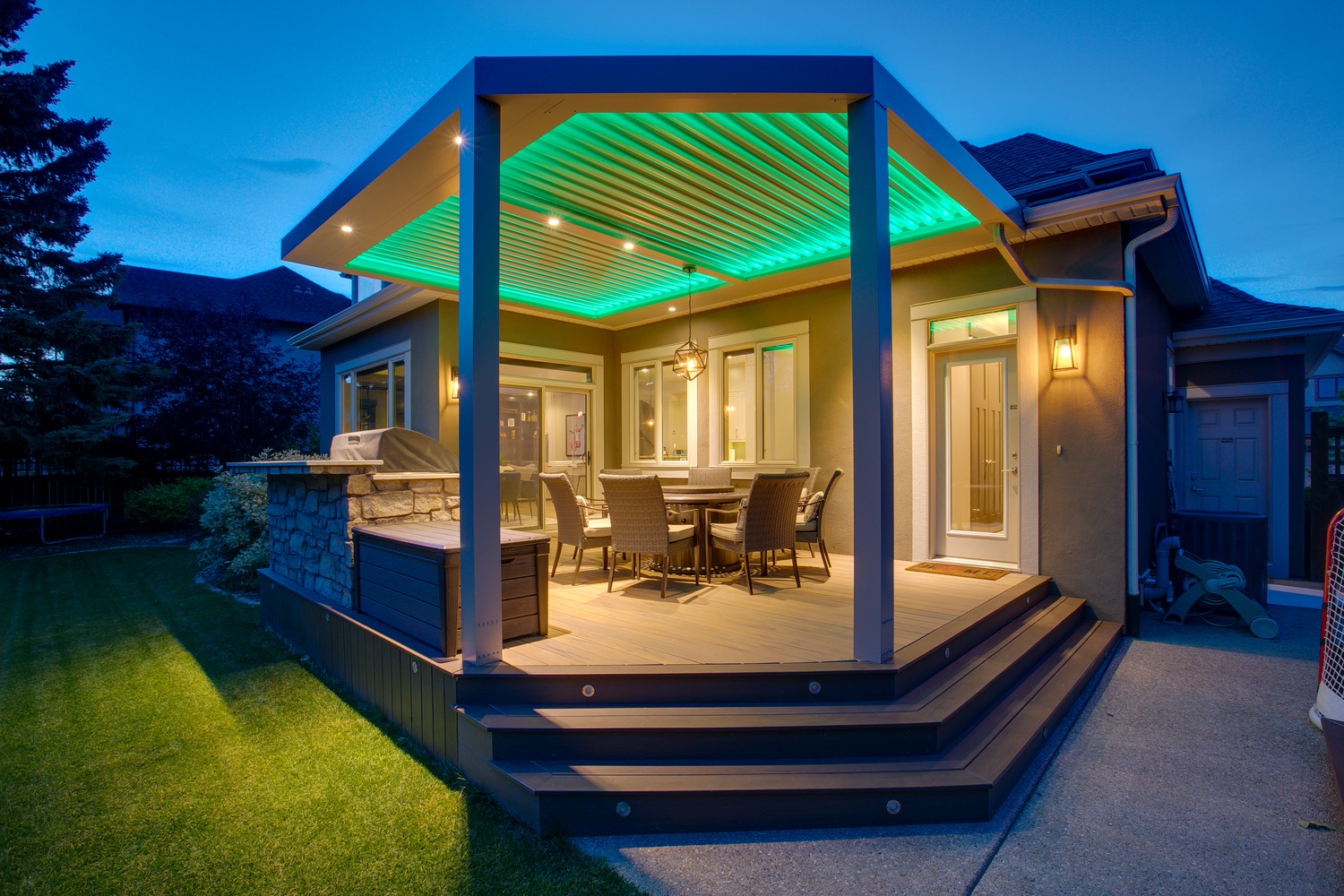 It's a wonder we put so much care into how well our indoors are lit, but only recently have an understanding of what can be done outdoors. Extending the hours of our patios is quite simply a matter of creating a warm and inviting glow, using decorative lamp posts, large bulbed string lights, and all-weather flameless candles. As the need to distance meets the aching desire for company, outdoor heaters, fire-pits, and full-chimneyed fireplaces make it possible. If indoor visits are off-limits, warming up our backyards during the cooler months has become a much more urgent and desirable trend.
Visit with your friends at DekTex today to discuss options for transforming your space into a luxurious, comforting, and family friendly paradise.