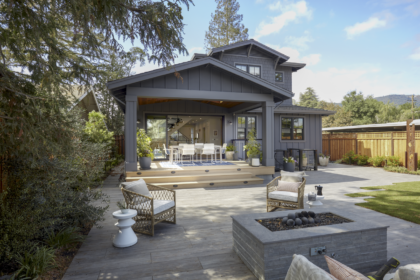 Incredible outdoor living space is about more than just the right decking materials. A backyard escape should also tell a story through design — and invite you to become lost in the narrative. To get your creative juices flowing, DekTex has together fresh deck design ideas. Keep reading to get inspired and learn how to transform your outdoor living space from ordinary to oasis.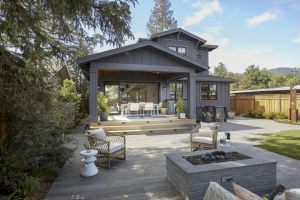 Deck Design Ideas: Industrial-Chic Escape
What Defines This Look?
Industrial-chic spaces are defined by a careful mix of materials historically found in urban industrial spaces, balanced with more contemporary design touches. This look:
Lifts inspiration from factories, railroads, and firehouses.
Incorporates materials like iron, cement, metal, and glass.
Typically involves a muted or dark color palette.
Aligns form with function for a no-nonsense final product with a masculine edge.
What Are the Benefits?
An Enviable Balance of Raw and Refined: Deck design ideas that fall into the industrial-chic category mix the elegance of chic design with the rugged feel of classic industrial looks — for example, a refined black Contemporary Rail contrasted with multi-tonal capped polymer deck boards. This combination leads to a visually engaging variety of lines and textures, plus the kind of expert craftsmanship that defined manufacturing and transportation centers throughout the 20th century. 
Sustainability-Inviting by Nature: Since industrial-chic styles are all about repurposing materials, they naturally pair well with sustainability-focused deck design ideas. At TimberTech, we're constantly innovating to increase the amount of recycled material in our products: Our capped polymer decking uses up to 54% recycled material, and our capped composite decking uses up to 80% recycled material. Choosing composite decking from TimberTech thus captures the sustainability at the heart of repurposed lumber — but without the weathering issues that afflict traditional wood.
Set the Stage
To capture the multi-tonal complexity of repurposed wood, select from the TimberTech AZEK® Vintage Collection®, which features infinitely variable wood grain patterns and an intricate, wire-brushed look.
Frame your industrial-inspired escape with the streamlined Contemporary Rail in Black, and boost visibility with our Riser Light in Architectural Bronze.