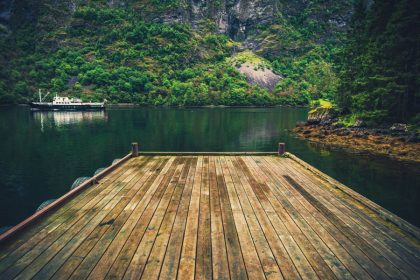 Waterfront properties are not complete until they have appropriate docks installed. However, there are several factors property owners should consider before building a dock themselves or having one built by a dock expert.
How Will the Dock Be Used?
A dock's size is dictated by its intended use. If large boats are used, the dock will need to be strong enough to remain stable when that craft is moored to it regardless of the weather conditions. If a dock is intended to be used only for fishing or a swimming platform, the requirements are different. It always pays to discuss the intended use with a dock expert when exploring different design possibilities.
Will the Dock Be Removed During an Off Season?
In some cases, owners intend to leave the dock in permanently. In others, the dock will be removed when the weather is less than ideal or the owner will be away. Again, the design and materials used will vary for different users and if the dock will be removed.
Styles are Evolving
Typical dock styles that were common in the past don't always work well today. The ways people use docks are changing, suggesting shapes, sizes, and materials used should also evolve to meet changing needs. Docks may now be used as gathering places much like decks and patios. That means the size and shape of the dock must conform to the new use requirements.
Is the Shore Sandy or Silty?
The soil beneath the dock will also impact the types of materials and footer designs. Docks built on less-stable soils will need to be carefully installed to avoid sinking or other potential issues. Again, it pays to work closely with dock professionals when designing and installing a new dock.
Keeping Costs Under Control
When constructing a new dock, the costs of the materials and labor involved will vary greatly. Pressure-treated materials may appear to be the best option because of their relatively low initial cost, but that choice may not be the best. Treated lumber will need extensive maintenance to keep it looking attractive and, even with care, checking and warping are issues that are frequently encountered.
Newer material options like composites or modified woods are rapidly becoming the materials of choice for dock construction. They tend to hold up better over time and, as a rule, don't require the levels of care treated lumber does. Yes, both composites and modified woods cost more initially, but the reduced labor and extended lifespans tend to offset that larger investment quickly.
Making Choices
Building a new dock or replacing an existing one requires more than a little thought to obtain the best results. Since there are many factors to weigh before any construction starts, don't rush the process. Instead, take the time to research the options available before making any decisions.
It also is important to discuss the goals for the new dock with an industry expert or contractor. Designs, materials, and even fasteners must all be carefully considered when constructing a new dock. If you've got questions, discuss the possible solutions with a dock expert today.