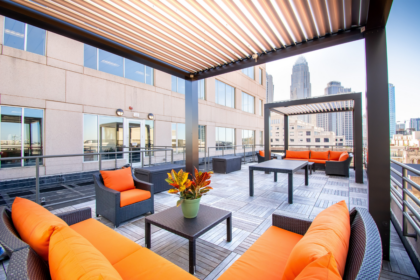 It's a new era for the businesses we run and frequent, one that demands agility and versatility. Restaurants and bars have learned to add patio seating to accommodate safe social distancing. Schools and daycares have taken full advantage of open air recreation and education. As many enterprises move outdoors, they have leaned on commercial pergolas for the comfort and convenience of their patrons, as have traditionally al fresco operations, such as farmers' markets, waterfront rentals, plant nurseries, and summer camps. DekTex employs StruXure Commercial Pergolas for their superior capability and durability, and also because they're very cool.
Increase Your Bottom Line
Put simply, added space is added revenue, with room for more seating and often a more appealing backdrop. By adding a StruXure auto-louvered pergola, commerce can continue regardless of unexpected showers or blazing sun. Its manifold high-tech sensors detect when weather demands the slats close or shift in angle, curtailing a rain drenched brunch, the safety of all croissants preserved. Integrated fans, LED lights, and overhead fixtures take your business from high-noon summer temps to a romantic dinner under the stars with chandelier glow.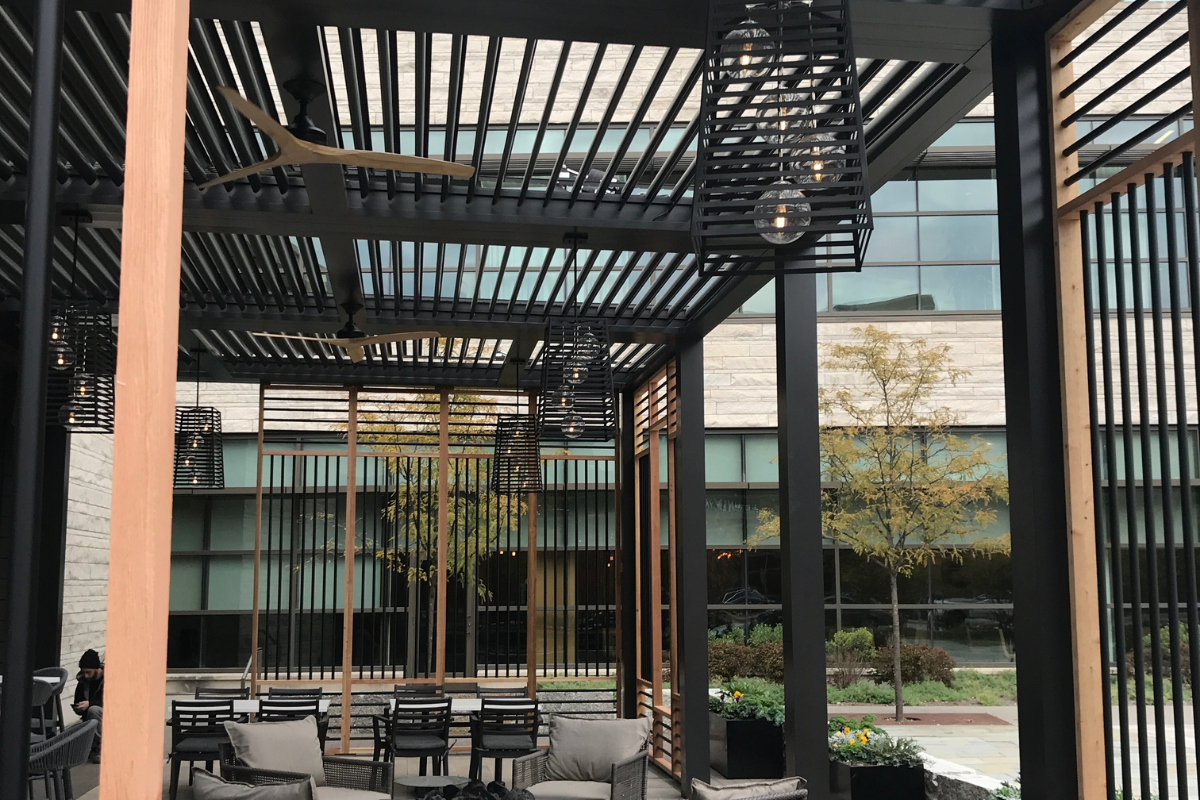 DekTex and StruXure offer varying levels of ease and protection, in a fully custom size layout that can be added-on and retrofitted as growth permits. For lighters duty industrial demands, as well as our most popular selection among homeowners, consider the Pivot 6 Pergola. This model includes pivoting louvers and ample weather protection for a rich life outdoors. 
Introducing the Pivot System
The Pivot 6 XL includes the same features but is a much more heavy duty and commercially applicable option. Engineered to handle three times the rain, this tier can be designed into a much larger and more complex floor plan and a more substantial build. 
Take entertaining to the next level with the Pivot 6 Slide, also appropriate for both homeowners and businesses. Think of it as a sunroof for your patio, which includes louvers as well as full sliding open and close functionality, making it our most versatile pergola of all. 
Wherever necessary, incorporate the Pan 6, a fixed roofed pergola with no controllable louvers. These are a nifty addition when your outdoor space requires multiple zones, some needing permanent coverage and no visibility to the heavens.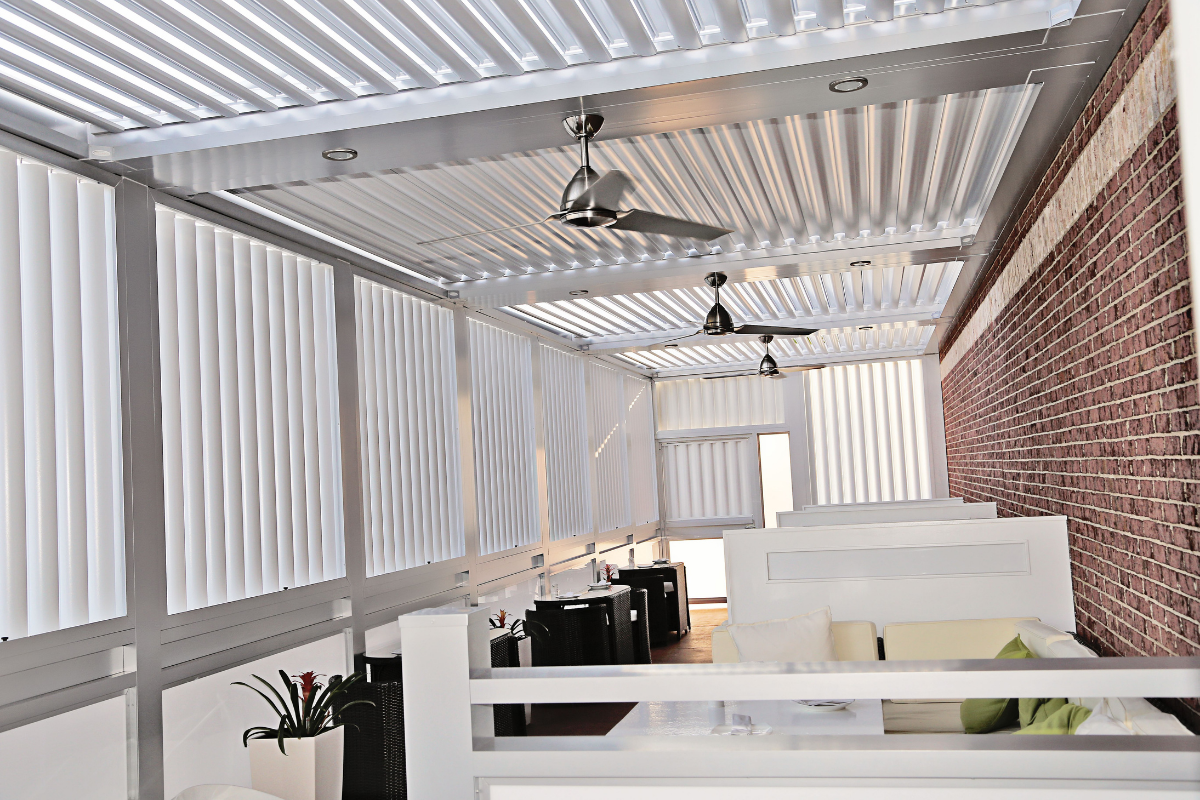 When a chill blows through, the setting sun blinds your customers, or privacy demands it, the integrated TraX System uses motorized retractable screens and lighting that encloses the space. With these additional conveniences you'll have the ability to create rooms under your pergola when the need arises, maintaining a pleasant climate for clientele and personnel alike. 
All we ask of you is a vision for the future of your business. Your DekTex consultant can design and guide you through the performance pergola process. You need only sit back, relax, and enjoy the sunshine. Contact us to get started!