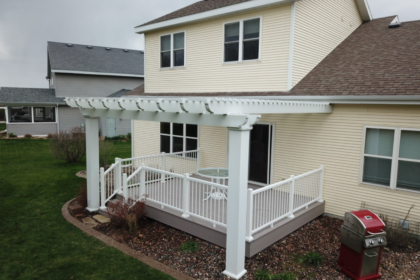 For many reasons your backyard might not be the most spacious, perhaps because it is situated on a city lot, in a vintage community with diminutive layouts, or simply because your chosen landscaping dominates the square footage. At DekTex we don't see these factors as a hindrance, and see very few roadblocks despite the dimensional limitations. Your options are only as limited as our combined imaginations.
Think of your backyard as another room.
A smaller backyard, or any backyard for that matter, is best served as an extension of the home overall. Stepping onto your patio or lawn, the goal is to feel transported to a peaceful oasis, not a different planet all together. Allowing your home to flow naturally into the outdoors, not only will you feel more at ease there, your home will feel larger.  The mindset of a small backyard will shift toward a home filled with so much space for entertaining, it spills out the back door.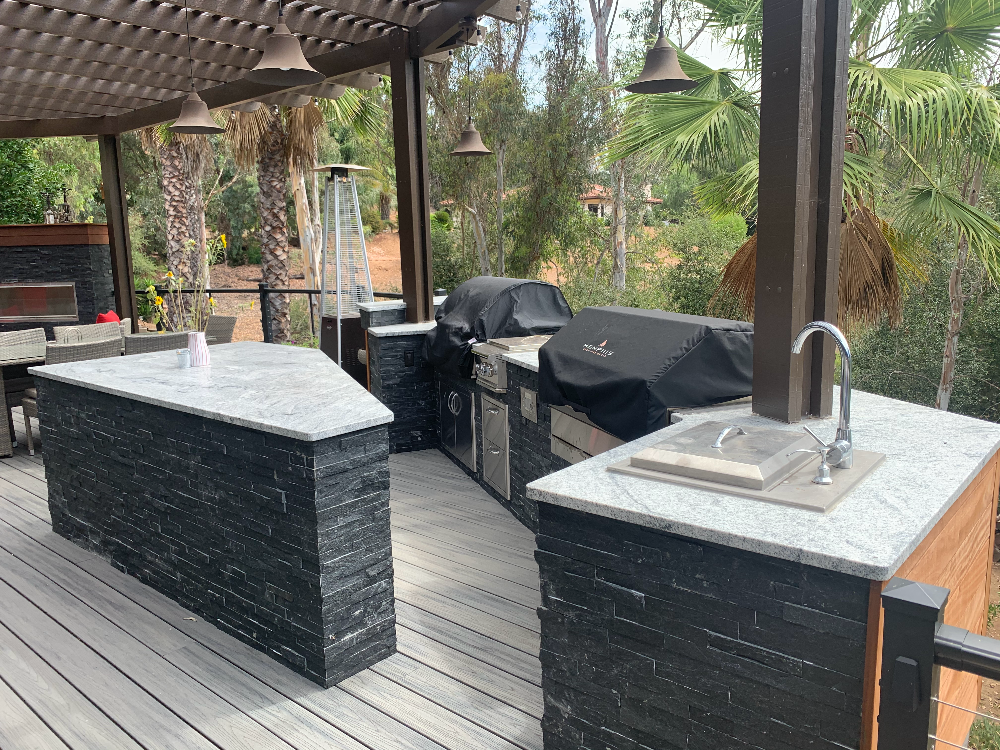 A great strategy to achieving this is by incorporating your style from inside your home, with textures and durability more suited toward the outdoor elements. Whether you lean toward modern formality or a sleepy bohemian vibe, mirroring the look in furnishings and outdoor architecture creates a calm fluidity. Smarter still, divide what space you have into their own distinct purposes, a dining room in one corner utilizing one fabric, with coordinating, but not identical, fabrics worked into a separate lounge space. What we are doing is creating livable rooms, each with their own identity, that run parallel to yours.
Where does your eye go?
In your living room it might be your fireplace, in a dining room, a chandelier. In every room however, some clever placement and a generous dose of good taste create a focal point, and your backyard is no different. Some ideas for outdoor eye-catchers could be a perfectly manicured French garden, a soothing water feature, or an up-lit pergola. Your outdoor room will be noted more for its beautiful attention to detail, rather than the lack of elbow room.
Gorgeous furnishings go a long way as well, playing with color and structure to define the space. Complimentary but differing patterns, or opposing hues on the color wheel, work well in designating a space. Avoid crowding with too many elements, overwhelming patterns, and unnecessary outdoor clutter. The goal is to spread out and relax, not trip over a superfluous garden gnome.
Put your budget dollars to work.
As it relates to construction, an abbreviated space requires much less material, and often fewer labor hours. As a result your investment could translate to higher grade components, or more creative design elements. Your DekTex consultant might suggest variations to break up the space, elevating a gathering area using steps up toward decking, allowing for views of landscape just beyond, giving the illusion of roominess. Custom features like these can add to the overall cost, however the fee for luxury is often offset by the smaller size.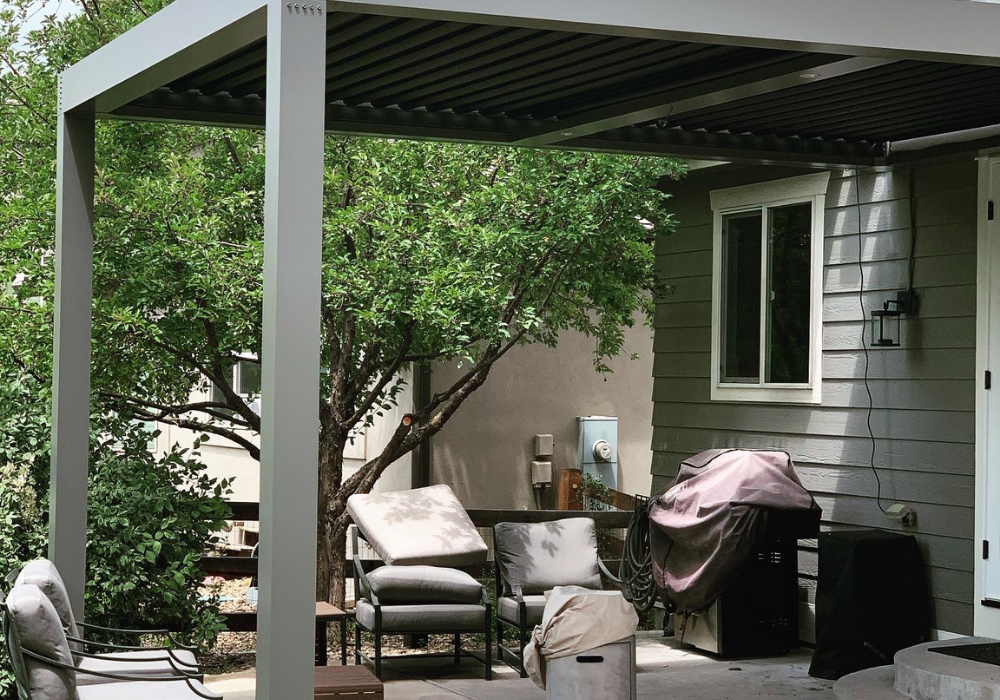 While drawing attention upward, your consultant might also suggest a curated shade feature, which allows your desired amount of sun to stream through, while minimizing debris in your living space, and adding art in an unexpected way. We can also work wisely with an existing tree canopy, or suggest where to plant anew. As trees flower, flush with leaves, and finally deliver an autumn show, our design underneath can be enjoyed, as days lengthen and shorten, and rowdy barbeques give way to cozy fire pits.   
Your takeaway here is that a small backyard is just as deserving and capable of escape and relaxation, and in some ways carry an advantage over larger spaces. A sense of intimacy is easier achieved in your cozy enclave, and nature finds a way in the smallest of secret gardens.
Contact us today for a free, no obligation consultation!